"Mommy Makeover" is a term used to describe combination of plastic surgery procedures to the breasts, abdomen, trunk and extremities. The goal is to address the changes that can occur following pregnancy, childbirth and nursing. Generally speaking, surgeons try to limit these surgeries to 5 hours or less. Therefore, recovery time varies accordingly.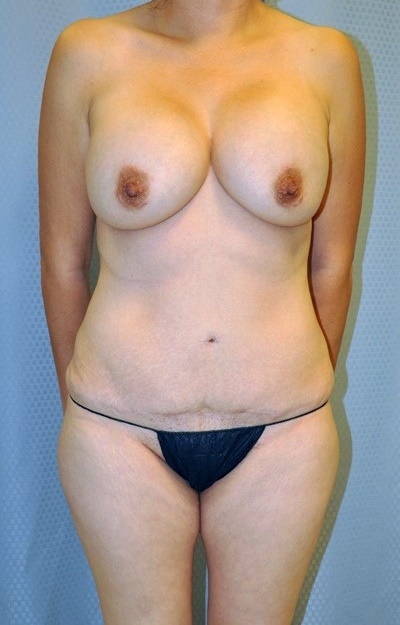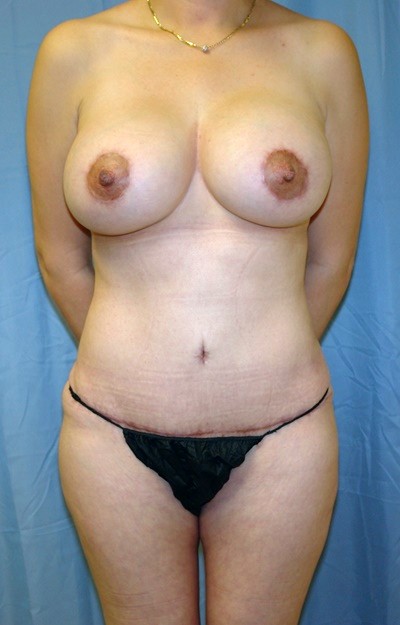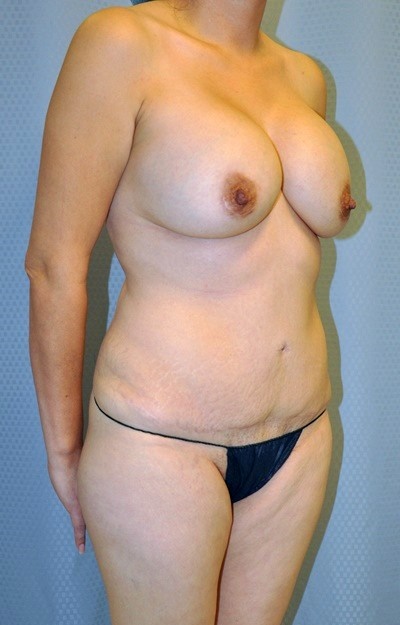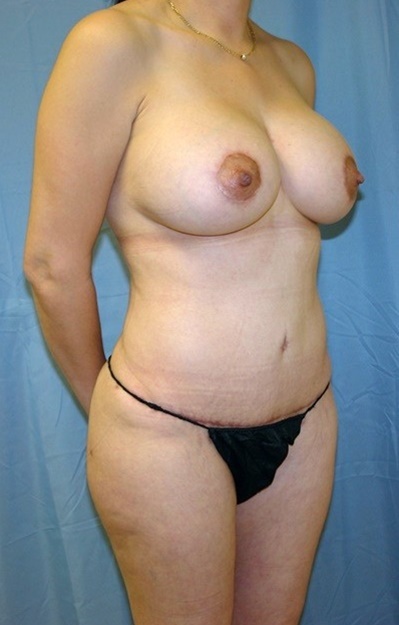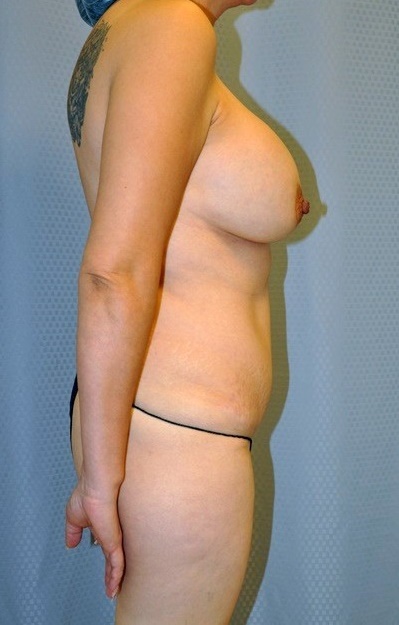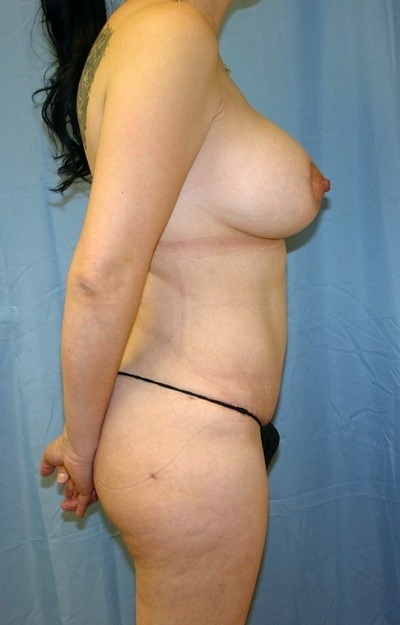 Mommy Makeover: 38 year old mother of 3
MOMMY MAKEOVER: This 38 year old mother of 3 presented with bilateral capsular contracture (dense scarring) in her breasts along with advanced droopiness and an unsatisfactory result from a prior tummy tuck performed in another country. Her 540 CC moderate profile saline implants were exchanged for 660 CC high profile saline implants. The scars around her old implants were cleaned up (capsulectomy) and a circumareolar breast lift (mastopexy) was carried out. The patient had a revision tummy tuck along with liposuction to her hips, flanks and inner thighs in the same setting as part of a "mommy makeover". The fat from the liposuction was also harvested and injected into the buttocks. Her postoperative recovery was uneventful.
Surgical Procedure is available at the following office locations:
Beverly Hills
450 North Bedford Drive, Suite 203
Beverly Hills , CA , 90210
Tel: (310) 550-6174
Irvine
16305 Sand Canyon Avenue, Suite 220
Irvine, CA 92618
Tel: (888) 388-1616
Rancho Cucamonga
8710 Monroe Court, Suite 250
Rancho Cucamonga , CA , 91730
Tel: (909) 987-9100